All the staff from the Centre de santé communautaire de l'Estrie would like to wish you a happy Victoria Day.
Please note that the Centre de santé will be closed on Monday May 22th. Enjoy the long week-end!

All the staff from the Centre de santé communautaire de l'Estrie would like to wish you a Happy Easter.
Please note that the Centre de santé will be closed on Friday, April 14 and Monday, April 17 for the Easter holiday.
Only the Bourget location will be opened Friday, April 14 from 9:00 a.m. to 12:30 p.m.
Transportation is often mentioned as a major barrier for food bank clients especially seniors.
"We are well aware that this is an issue for many of our clients," says Ian McKelvie, Administrator at Community Food Share. "We first tried to tackle this problem about a year ago by opening the Finch Food Cupboard located at Chalmers United Church."
Community Food Share will once again address the transportation issue by launching the Crysler Food Cupboard on Wednesday April 5. This initiative is to help ensure that food is more accessible for families in need in the Township of North Stormont. The Crysler Food Cupboard will be located at the Centre de santé communaute de l'Estrie (CSCE) and will be open on the 1st and 3rd Wednesday of every month from 2 pm to 6 pm.
The CSCE is proud to partner with Community Food Share and ease the burden of accessibility to such an important resource that otherwise isn't available to the residents of the area.
Any one requiring an emergency supply of food should call Community Food Share in Winchester at 613-774-0188 to have a food hamper prepared for them. Hampers ordered by Monday morning will be ready for pick-up on Wednesday at the Crysler Food Cupboard, at 1 Nation Street.
Food donations can be dropped off at the food cupboard or at the CSCE during regular office hours.
The Finch Food Cupboard will continue to operate every Thursday from 1 pm to 3:30 pm. Anyone requiring an emergency supply of food should also call 613-774-0188 to reserve a food hamper.
For more information contact:
Ian McKelvie, Community Food Share Administrator
613-898-0781
admin@communityfoodshare.ca
It is with deep sadness that we learned of the passing of Dr. Jeannette Scandar on March 1st. Dr. Scandar practiced medicine for many years at the Cornwall site. She will be remembered as a caring and dedicated person.
The CSCE wishes to extend its heartfelt sympathy to her husband, her two children, and her family and friends.
Rest in peace, Jeannette, we will miss you.
The Centre de santé communautaire de l'Estrie's (CSCE) Quality Services Committee would like to share the results of its Client Satisfaction Survey, upon approval of the Executive Director.
The survey, which is designed to assess client satisfaction, was conducted throughout the CSCE's five sites between October 17 and November 18, 2016. A large number of you took part in the survey! In total, 736 people answered the questionnaire and we wish to thank you for your participation.
The Client Satisfaction Survey contained several sections, each covering an area of great importance for the CSCE and its Quality Improvement Plan: accessibility, client-centred services, equity, confidentiality, client satisfaction, and communication.
The results of the survey clearly demonstrate a high level of satisfaction regarding our programs and services.
While the results are quite satisfactory, you have indicated that you wish to see certain improvements, for instance, greater access to our services in the evenings and on weekends. For the time being, our funding restricts us from extending our hours of operation. However, should these conditions change and should additional funding be granted, we will work hard to improve this aspect.
We invite you to view the full results of our survey by clicking on the following link :
Résultats du sondage effectué du 17 octobre au 18 novembre 2016 (PDF File – French Only)
The Centre de santé communautaire de l'Estrie extends its warmest wishes of health and happiness to all.
Please note that the CSCE will be closed on December 26 and 27, 2016 as well as January 2 and 3, 2017.
Only the Embrun site will be open from 9:00 a.m. to 12:30 p.m. on December 27, 2016 and January 3, 2017.
Diabetes is a disease that affects 1.2 million people in Ontario. By 2020, it is predicted that this number will increase to 1.9 million people.
Every year, on World Diabetes Day, prevention strategies are promoted to try to stop this epidemic.
If not properly managed or treated, diabetes can cause a number of serious health problems. These include heart disease and stroke, kidney disease, eye disease, erectile dysfunction (impotence), and nerve damage.
Successfully managing your diabetes can help prevent or even delay complications. The CSCE Diabetes Education Program is a good means of achieving this goal. Do not hesitate to make an appointment with our health care professionals to learn more about how to improve the quality of your life.
Useful links :
Be aware that all our centres of santé are currently accepting new patients.
To become a client, you need only visit the centre where you want to obtain services and fill in a Registration Form.
Ask the secretary for assistance when you arrive. She will be happy to advise you on the registration process.
Also, be sure to learn about all services offered at the Centre de santé communautaire de l'Estrie and how to take advantage of them.
All our services and programs are free. Use them!
News Release
Better Access to Health Services for People in Limoges – Ontario Invests in New Local Health Office
October 13, 2016 12:00 P.M.
Premier Kathleen Wynne was in Limoges today to announce that Ontario is supporting a new Community Health Centre satellite site that will improve health care services for the growing number of people in this area.
The new satellite site of the Centre de santé communautaire de l'Estrie will help patients by providing more integrated services closer to home so that residents won't have to travel to other communities to receive vital care.
The new satellite site will focus on preventative health care, health promotion, chronic diseases, mental health and additions, and diabetes education, with services to be provided in both French and English, to better meet the needs of people in this region.The satellite site is part of a community hub and is a collaborative project between local and private-sector partners.
Making access to high-quality health care more equitable is a key part of Ontario's Patients First: Action Plan for Health Care. The government is providing patients with faster access to the right care; better home and community care; the information they need to live healthy; and a health care system that is sustainable for generations to come.
Quick Facts
Additional Resources
Quotes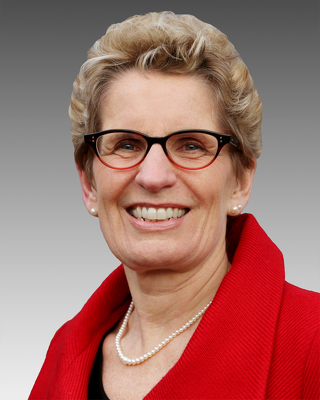 "Our government recognizes that health care is never one-size-fits-all. Each community has its own specific needs, and this new satellite site will be part of a community hub that will help people in their everyday lives by ensuring that they have access to high-quality services close to home and tailored to their requirements."
Premier of Ontario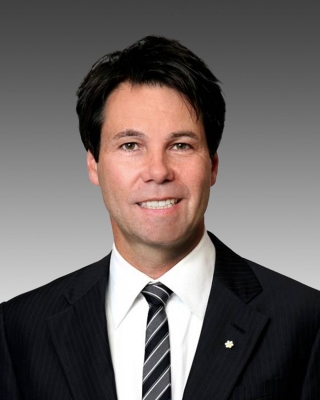 "Our government is continuing to work with our local health care partners to ensure that patients have better access to the right care. A new community health satellite office is making it easier for patients in The Nation Municipality to get the high-quality health care they need."
The Centre de santé is proud to mark its 25th year of existence.
This year is an ideal time to recall what we have been, celebrate what we are and look forward to what we will become!
Get all the details on the evening of June 16, 2016 when the CSCE celebrated its 25th anniversary in grand style by reading a press release (in French only) on the event!
Certificates and letters of recognition: