It's flu season!
Vaccination is the best defense against the spread of flu.
It's more important than ever to get your flu shot. Get ahead of the game and plan to get your flu shot now. Call us to make an appointment with the nurse.
Flu is a serious infection that can result in severe complications. Nobody is safe from the flu. Your best means of defense against the flu is vaccination.
Vaccination is provided to our clients and is free of charge.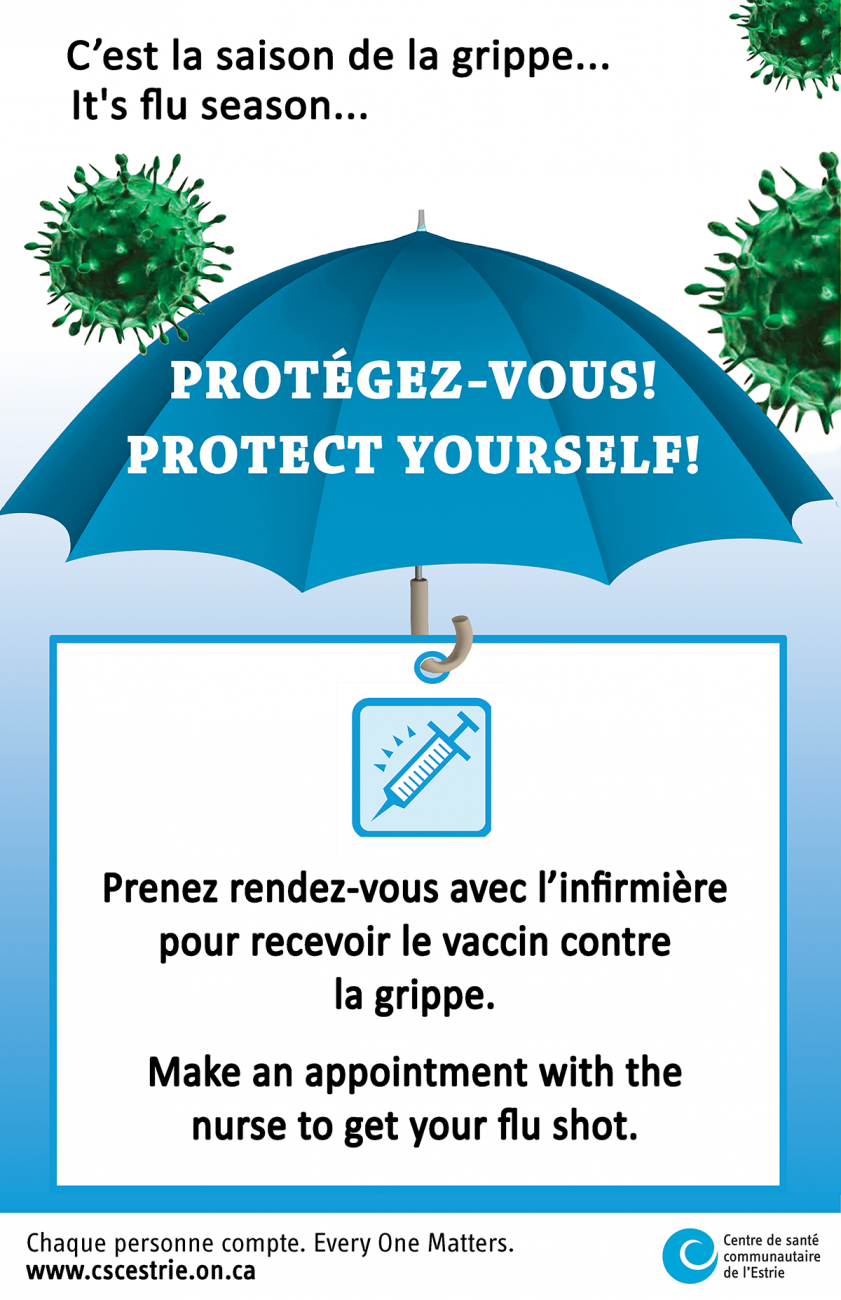 ---
Getting vaccinated against the flu means protecting yourself!
For more details about the flu, please go to the MOHLTC Website and learn about the virus and recognize the symptoms.