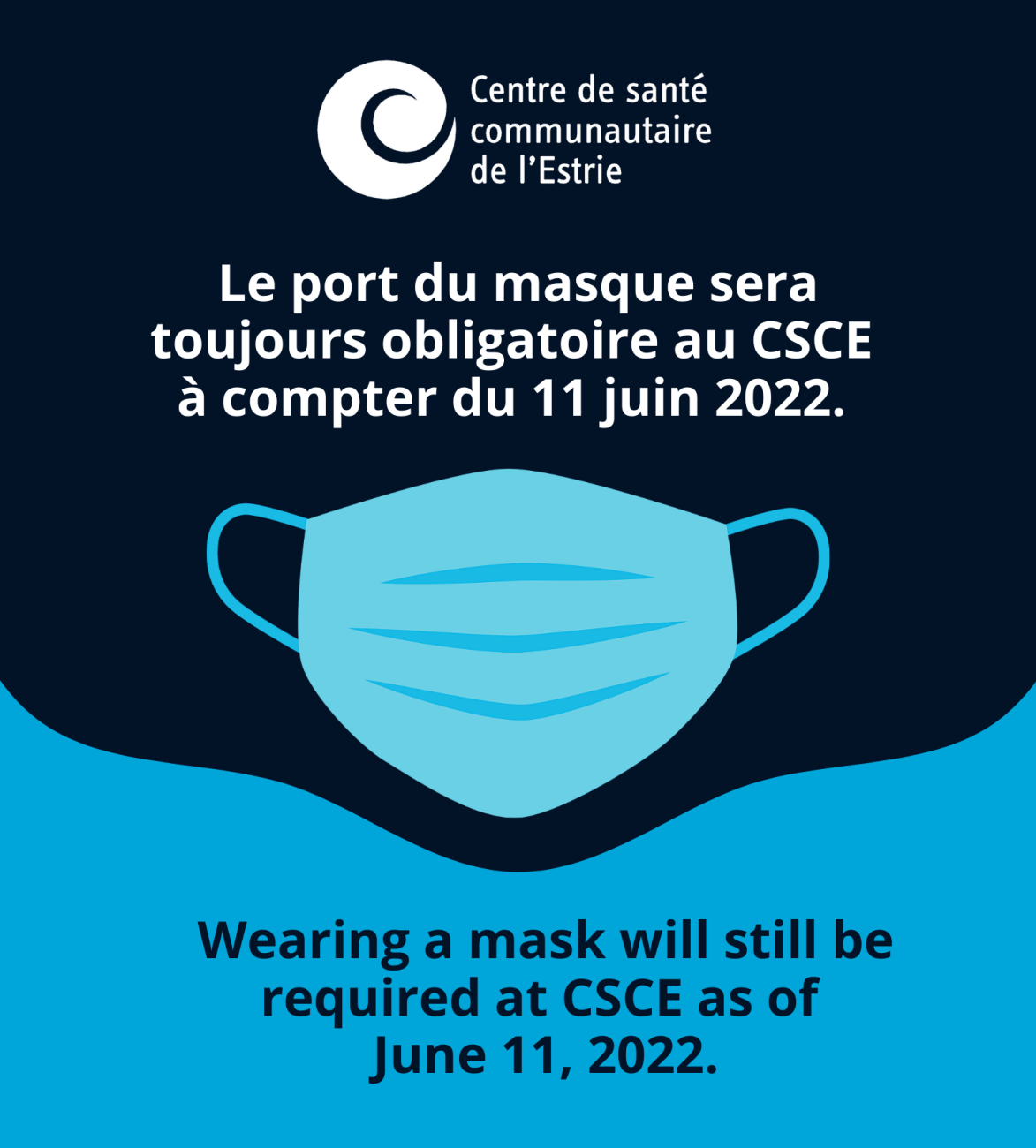 Most of the province's remaining provincial masking requirements will expire as of June 11, 2022. However, health care organizations may implement their own policies.
Therefore, clients who are coming to CSCE for appointments, as well as staff and visitors, will still be asked to wear a mask at all times while at CSCE as of June 11, 2022.
Please be kind and respectful with our staff when coming to CSCE, and remember that we follow more restrictive infection control measures because we provide care to vulnerable clients.
This decision was made in consultation with the CSCE's Medical Care Team Leader and several other Community Health Centers (CHCs) in Ontario who will also be maintaining this measure in many of their facilities.
More information:
Government of Ontario – Most Masking Requirements to be Lifted on June 11
Eastern Ontario Health Unit (EOHU) – Masks (Face Coverings)