Be aware that all our centres of santé are currently accepting new patients or maintain waiting lists
If you do not currently have a family doctor or you would like to change family doctors in order to receive medical services closer to home, contact us.
You can also take advantage of our nurse practitioners services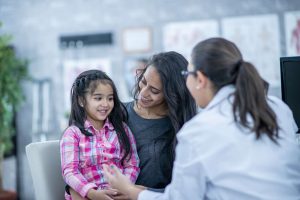 A nurse practitioner (NP) is a registered nurse who has completed advanced university studies and who works both independently and in collaboration with other health professionals to provide quality health care services. NPs help to keep their clients, their clients' families and communities healthy. They provide care for people of all ages, with an emphasis on disease prevention.
As a member of your health team, NPs can diagnose and treat diseases and injuries, carry out health examinations, request and interpret diagnostic tests, provide counselling and educational information, provide treatment, request interventions, refer clients to other health professionals and specialists, prescribe medications, manage chronic diseases, such as diabetes, obstructive pulmonary disease and asthma, and much more!
Become a client!
To become a client, you need only visit the centre where you want to obtain services and fill in a registration form. Ask the secretary for assistance when you arrive. She will be happy to advise you on the registration process.
Also, be sure to learn about all services offered at the Centre de santé communautaire de l'Estrie and how to take advantage of them.
All our services and programs are free. Use them!