July 22, 2019 – Dr. Paulo Antunes, a Family Practitioner, will be joining the Centre de santé communautaire de l'Estrie (CSCE) in Limoges as of August 6, 2019. The staff at the CSCE in Limoges is pleased that Dr. Antunes will be joining their team on Wednesdays, Thursdays and every second Monday.
A Strong Community Experience
Dr. Antunes is a highly skilled physician with considerable community experience. He has been working at the CSCE in Cornwall since 2010. Although he will be conquering new challenges in Limoges, he will maintain his practice in Cornwall on Tuesdays and Fridays.
Dr. Antunes earned his undergraduate degree at the University of Ottawa before completing his medical studies at the Universidad Autónoma de Guadalajara, in Mexico. He then pursued postgraduate studies, specializing in rural medicine, at the Eastern Maine Medical Center, which is affiliated with the renowned Tufts University School of Medicine. Later, he opened a full-time family medical practice in Maine focusing on psychiatry, childhood care, geriatrics and obstetrics. Along with his practice, Dr. Antunes also provided medical services to various hospitals.
A Welcome Addition for the Community of Limoges
"We look forward to working with Dr. Antunes, here in Limoges," states Étienne Grandmaître Saint-Pierre, Limoges Site Manager. "He will be a welcome addition to the team which will allow us to broaden our services that are free of charge and tailored to the needs of the community of Limoges and the surrounding area."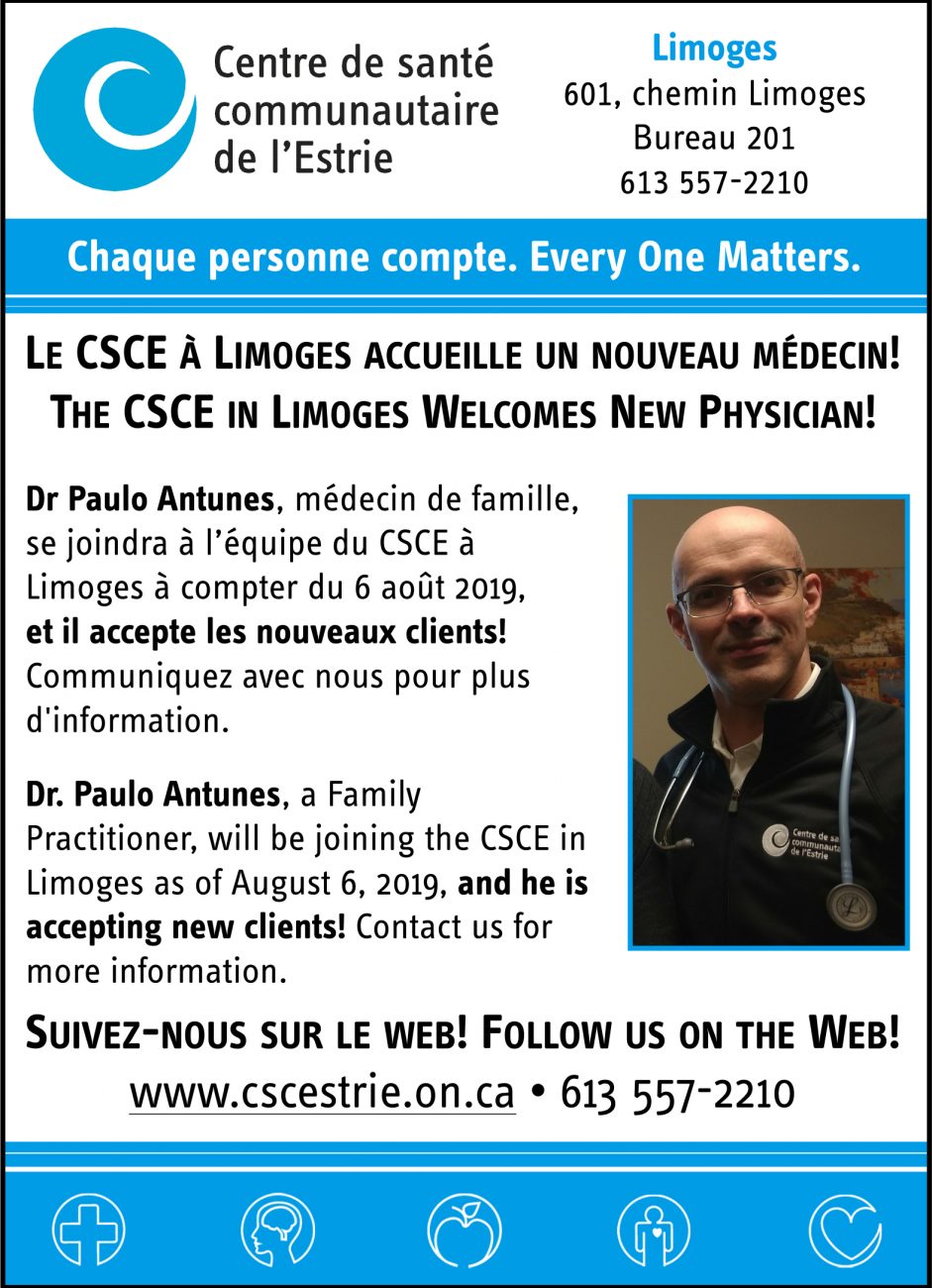 Information:
Centre de santé communautaire de l'Estrie – Limoges
Telephone: 613-557-2210 | Fax: 613-557-2084