Building Equitable Futures
The Centre de santé communautaire de l'Estrie (CSCE) is recognizing Community Health and Wellbeing Week (CHWW) in Ontario to highlight and celebrate our work to achieve the best possible health and wellbeing for everyone living in Stormont, Dundas, Glengarry, Prescott and Russell. CHWW is a time to focus on our efforts throughout the year to break down barriers to care and provide primary care, mental health care, programming and services for our community, including members that are experiencing marginalization.
Learning from the lessons of COVID-19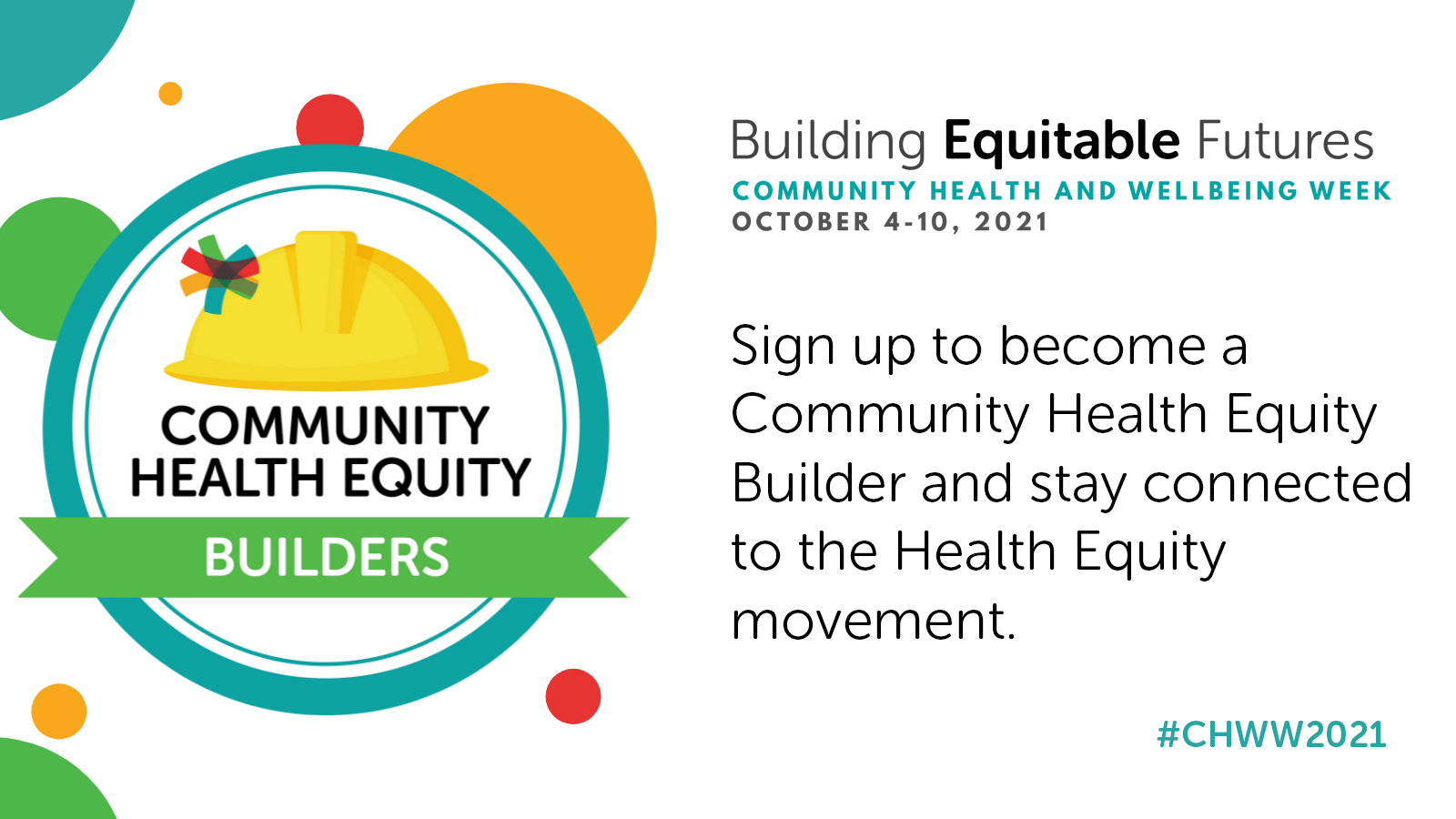 During the COVID 19 pandemic, we have been addressing the barriers to optimal health and wellbeing from systemic racism, poverty, to food insecurity, lack of affordable housing, and limited or no access to internet connectivity, and social isolation. Our staff and volunteers at CSCE have been responding to the needs of our community.
We continue to focus on eliminating the conditions that cause health disparities for many in our communities. We know many people live shorter-than-expected lives, face discrimination in accessing health services, or live with preventable health conditions. And we know that the pandemic has impacted communities differently. Black and racialized people, Indigenous communities, 2SLGBTQ+ communities, isolated seniors, people experiencing homelessness and those facing mental health and addictions issues have faced disproportional impacts from COVID-19. The communities we serve are still facing barriers, so our work to ensure everyone has the opportunity for good health and wellbeing continues.
As Ontario moves towards taking steps to re-open and as we move through the pandemic, we will continue to advocate for a more equitable future for all. COVID-19 has showed us systems that don't work for many people, systems that leave people behind, on issues like paid sick days, access to affordable housing, safe working conditions, or access to mental health care, oral health care or pharmaceutical drugs. There's a lot more work to be done to build a more equitable future for everyone living in our community.
Alliance for Healthier Communities
We are members of the Alliance for Healthier Communities and as a member we are part of a vibrant network of over 100 community-governed primary health care organizations across the province providing accessible integrated healthcare, mental health and community supports to people who face societal barriers.
Together, let's recognize the importance of locally driven action to change things for our communities. Together, let's recognize and support the change that can be led by community health.
#CHWW2021
Every One Matters. Chaque personne compte.