Low back pain is the most common work-related disorder in North America and the number 1 cause of disability in the world. It is also a major cause of absenteeism from work. Around 85% of the population will experience back pain at least once in their lifetime.
The benefits of a multimodal approach
There is no miracle treatment to low back pain because many factors will influence the progress of the problem. It seems that having a multimodal approach is the effective way to shorten the duration of the events and to get people back on their feet as quickly as possible. Chiropractors can play a crucial role in CHCs with the management of low back pain as part of the team to give the most complete treatments to the patients, make sure they get better as quickly as possible.
When chiropractors work in CHCs, it also affects the decision-making of primary care provider. When faced with complex cases, they can seek advice from the chiropractor, which leads to fewer tests and/or referrals to specialists. It is becoming increasingly clear that combining exercise, education and going back to work as soon as possible (or remaining at work) is the best approach.
Getting people back on their feet with low back pain program
The Centre de santé communautaire de l'Estrie's low back pain program is offered throughout the counties of Stormont, Dundas and Glengarry. It celebrated its fifth year in April 2020. To date, we have seen 919 different patients and 12,291 treatments have been given.
Making a low back pain program available to more people is one way to help get them back on track faster and at a lower cost than the average approach. This means a lot to patients who are unable to maintain their normal activities. It also helps ease financial stress and emotional distress thereby lessening the impact these have on the whole family.
Click here to learn more.
Low back pain information brochure (PDF)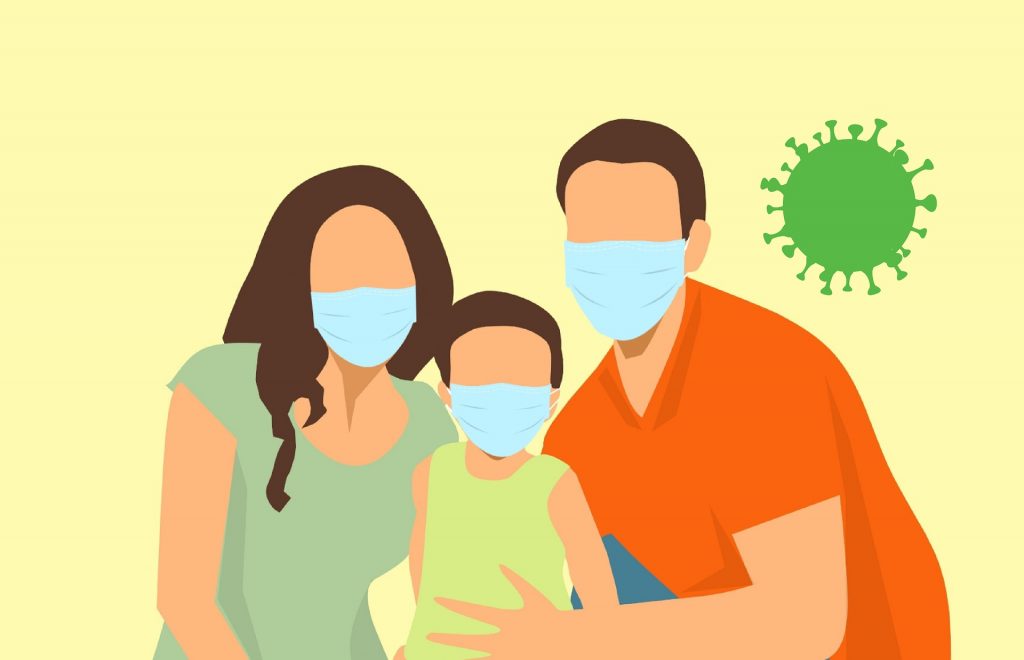 July 7, 2020 – Based on the precautionary principle, the Eastern Ontario Health Unit (EOHU) is making the use of face coverings by members of the public mandatory in indoor (ENCLOSED) public spaces accessed by the public.
"Wearing a mask or face covering in indoor public spaces accessed by the public adds another level of protection against the spread of COVID-19" states Dr. Paul Roumeliotis, Medical Officer of Health at the EOHU. "There is scientific evidence that wearing a mask is an effective way of preventing the spread of COVID-19, and it's another measure we are adding to our arsenal as we get ready for stage 3 of reopening and back-to-school in the fall."
The decision to implement a mandatory masking policy made by the 4 health units in Eastern Ontario follows the initiative of other health units across the province and will decrease the odds of having to shut down the economy again due to outbreaks of COVID-19. "Mandatory masks will help support businesses and service providers throughout the region as they resume operations by reducing the risk of an outbreak in their workplace, adding another layer of protection for their employees, and increasing customers' confidence that they can enjoy a safe return to shopping and other activities," says Dr. Roumeliotis.
The new Directive is in effect as of July 7th. However, there will be an enforcement grace period of one week until July 14th at 12:00 A.M. The EOHU will use an educational approach focused on signage in premises, the training of staff on masking policies, and notifying customers of the Directive. The masks or face coverings used will have to securely cover the nose, mouth and chin. Exemptions will be made for individuals who cannot wear a mask due to health concerns or other valid reasons. For more information, please consult the highlights of the EOHU's Directive for Mandatory Masking in Indoor Public Spaces on the EOHU's website.
Mask Wearing to Complement Other Measures to Limit Spread of COVID-19
The EOHU reminds residents that while wearing a mask or face covering can help prevent the spread of infectious respiratory droplets, it's not a substitute for physical distancing and handwashing. "In addition to wearing a mask, it's also very important to continue practising good hand hygiene and, when possible, to keep a distance of at least 2 metres from other people when you're out in public," says Dr. Roumeliotis. He adds that information on proper mask use as well as other tips for protecting yourself against COVID-19 are available on the EOHU's website at www.EOHU.ca/coronavirus or the Government of Ontario's website at covid-19.ontario.ca.
Source: Eastern Ontario Health Unit (EOHU)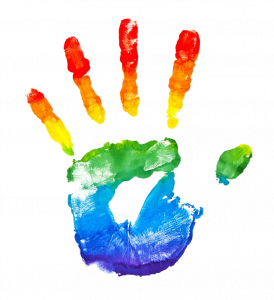 Each year June is a great opportunity to celebrate the LGBTQ+ community and push for continued progress and equality.
While this year's celebrations will look a bit different because of COVID-19, everyone deserves to feel respected, accepted and empowered to be themselves.
Let's continue to embrace diversity and inclusivity to help make this world a better place!
Every One Matters.
Happy Pride Month!

In the next few weeks, we are implementing a new electronic medical record (EMR) system that will help improve safety & quality of care. Wait times may be longer than usual.
Thanks for your patience!
The City of Cornwall has two community eco gardens, one on Brookdale Ave. and one on Race St. With the relaxation of the COVID-19 pandemic lockdown, the gardens are open for the season, with some new safety and social distancing measures in place.
The importance of community gardens
The gardens are managed by Centre De Santé Communautaire De L'Estrie (CSCE) in Cornwall. Ivan Labelle, Community Health Agent with CSCE explained the importance of these gardens to the community.
They may be an essential source of food for some but not necessarily for all," Labelle said. "Anyone in our community can apply for a garden, we don't ask about income any other personal questions. What a community garden does offer is an opportunity to access fresh produce, but also offer many other benefits: the fresh air, the sun, the physical labour feed the body and soul. The low-level concentration to weed or plant help refocus the mind and forget about others stressors for a while, which helps with mental health."
Labelle explained that there are waiting lists for both gardens every year, but there is frequently turnover as people move in and out.
Some of the rules
One of the rules of the community gardens is that only annual plants are allowed to be grown.
"Typically beans, carrots, onions, cucumbers, tomatoes, lettuce. The reason we don't allow perennials is  that is some plants spread," said Labelle.
Other rules include keeping workspaces clean and for users to but their tools back where they found them. Labelle said that a few new rules were being encouraged because of the pandemic.
"The COVID-19 has added challenges, so we encourage people this year to bring their own tools, wear personal protection, mask, gloves, disinfect surfaces, wash your hands before and after gardening, observe physical distancing, sign the registry, don't come in if you have symptoms, only registered members are allowed. No visitors," he said.
Text and photo from Nick Seebruch, Seaway News, May 22, 2020.


Source:
Canadian Mental Health Association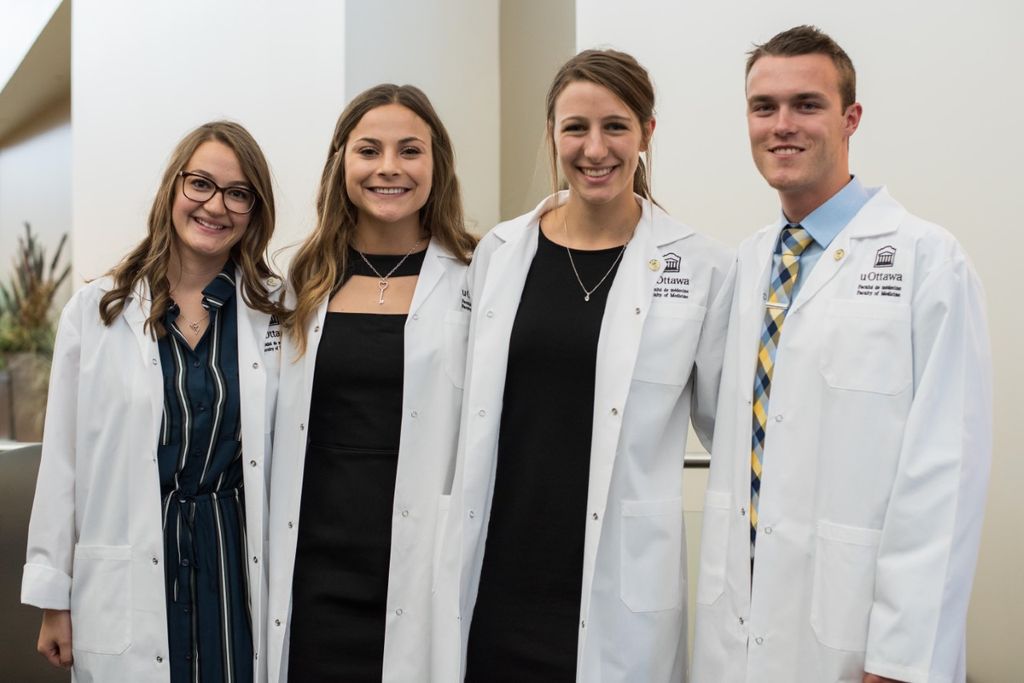 May 1st, 2020 – Four University of Ottawa medical students, Olivia Dupuis, Valérie Lavigne, Benjamin Raymond and Niève Séguin, offer a free grocery delivery service in the region of Prescott-Russell during the COVID-19 pandemic.
Their mission is to help promote community health and protect vulnerable populations during these uncertain times. This service is to serve the sick, elderly, self-isolating or immunocompromised with limited ability to go out for groceries. The volunteers are available to pickup and drop off groceries to those in need.
Here are the services offered for families or individuals unable to leave their house:
There is no delivery or service fee. You can pay for your groceries via e-transfer (preferred method), cash or cheque.
Email: [email protected]
Facebook: @baghalffullpr
Support them: gf.me/u/xyvxfg
Website: www.baghalffull.com
Chest pain? Difficulty breathing? Discomfort in chest, arms, back, neck, shoulder or jaw? Don't ignore heart symptoms. Here is an important message from University of Ottawa Heart Institute: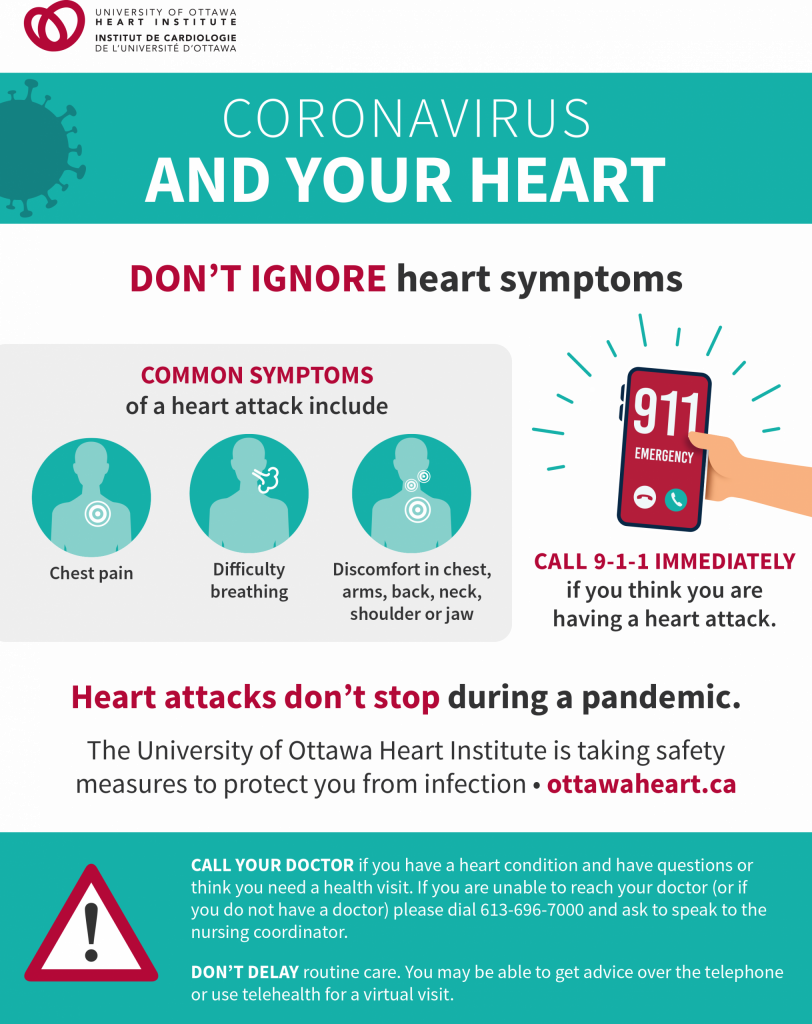 All our clients must make an appointment by telephone before entering one of the CSCE sites. You don't have an appointment? Call before you show up. Thank you for your collaboration.
PLEASE PUT A MASK AND WASH YOUR HANDS WHEN YOU ENTER THE CSCE.
CSCE Preventive measures (PDF)
Important!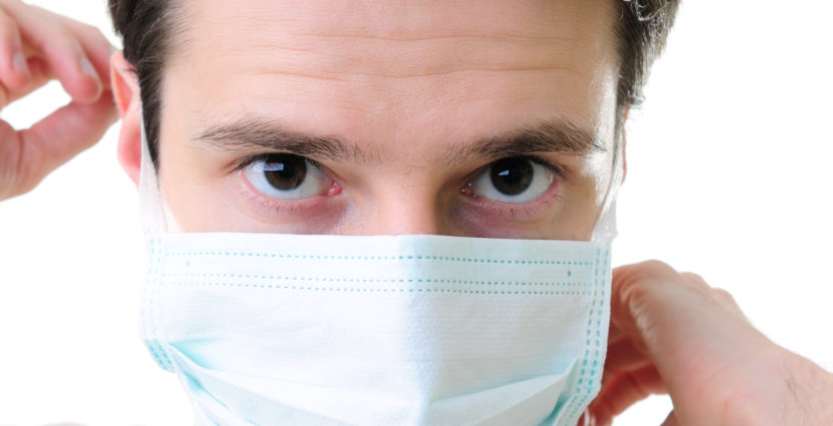 If you have at least one of the following symptoms: fever and/or new onset of cough or difficulty breathing OR at least two of the following symptoms:
chills
muscle aches
fatigue
headache
sore throat
nasal congestion
lost sense of taste or smell
digestive issues (nausea/vomiting, diarrhea, stomach pain)
for young children and infants: sluggishness or lack of appetite
Contact us by phone or call Telehealth Ontario at 1-866-797-0000.
Please note that due to the exceptionally high call volume, the CSCE phone lines may be busy when you call. We sincerely apologize for the inconvenience and thank you for your patience and understanding.
Coronavirus
Coronaviruses are a large family of viruses that can cause illnesses ranging from the common cold to more serious respiratory infections like bronchitis, pneumonia or severe acute respiratory syndrome.
Coronaviruses are spread mainly from person to person through close contact, for example, in a household, workplace or health care centre.
Your risk of severe disease may be higher if you have a weakened immune system. This may be the case for:
older people
people with chronic disease (for example, diabetes, cancer, heart, renal or chronic lung disease)
Treatment
Symptoms range from mild – like the flu and other common respiratory infections – to severe.
Complications from the 2019 novel coronavirus can include serious conditions, like pneumonia or kidney failure, and in some cases, death.
There are no specific treatments for coronaviruses, and there is no vaccine that protects against coronaviruses. Most people with common human coronavirus illnesses will recover on their own.
You should:
drink plenty of fluids
get rest and sleep as much as possible
try a humidifier or a hot shower to help with a sore throat or cough
If you start to feel symptoms of COVID-19
Anyone who begins to feel unwell (fever, new cough or difficulty breathing) should return home and self-isolate immediately.
People who are self-isolating should seek clinical assessment over the phone – either by calling their primary care provider's office or Telehealth Ontario 1-866-797-0000. If you need additional assessment, your primary care provider or Telehealth Ontario will direct you to in-person care options.
If you need immediate medical attention you should call 911 and mention your travel history and symptoms.
How to protect yourself
Coronaviruses are spread mainly from person to person through close contact, for example, in a household, workplace or health care centre.
There is no vaccine available to protect against the 2019 novel coronavirus, but there are actions you can take to help prevent the spread of germs that cause respiratory illnesses.
Everyday actions
Take these everyday steps to reduce exposure to the virus and protect your health:
wash your hands often with soap and water or alcohol-based hand sanitizer
sneeze and cough into your sleeve
avoid touching your eyes, nose or mouth
avoid contact with people who are sick
stay home if you are sick
Poster: What you need to know to help you and your family stay healthy
Physical distancing
Everyone in Ontario should be practicing physical distancing to reduce their exposure to other people.
Everyone in Ontario should do their best to avoid close contact with people outside of their immediate families. Close contact includes being within two (2) meters of another person.
If you believe you have been exposed to someone with COVID-19 symptoms, you should begin to self-monitor for a period of 14 days. This means that, in addition to physical distancing, you should track how you feel. You should take your temperature daily and log any other symptoms that develop (for example, sore throat, new cough). You can share these records with your primary care provider over the phone if you seek assessment services.
How to self-isolate
Self-isolating means staying at home and avoiding contact with other people to help prevent the spread of disease to others in your home and your community.
All persons over 70 years of age and individuals who are immunocompromised are advised to self-isolate. This means that you should only leave your home or see other people for essential reasons. Where possible, you should seek services over the phone or internet or ask for help from friends, family or neighbours with essential errands.
When self-isolating you should:
Stay home
do not use public transportation, taxis or rideshares
do not go to work, school or other public places
your health care provider will tell you when it is safe to leave
Cover your coughs and sneezes
cover your mouth and nose with a tissue when you cough or sneeze
cough or sneeze into your upper sleeve or elbow, not your hand
throw used tissues in a lined waste basket, and wash your hands. Lining the wastebasket with a plastic bag makes waste disposal easier and safer.
after emptying the wastebasket wash your hands
Wash your hands
wash your hands often with soap and water
dry your hands with a paper towel, or with your own cloth towel that no one else shares
use an alcohol-based hand sanitizer if soap and water are not available
Poster: How to self-isolate.
For more information and latest news:
www.BSEO.ca/coronavirus
www.Ontario.ca/coronavirus
www.Canada.ca/coronavirus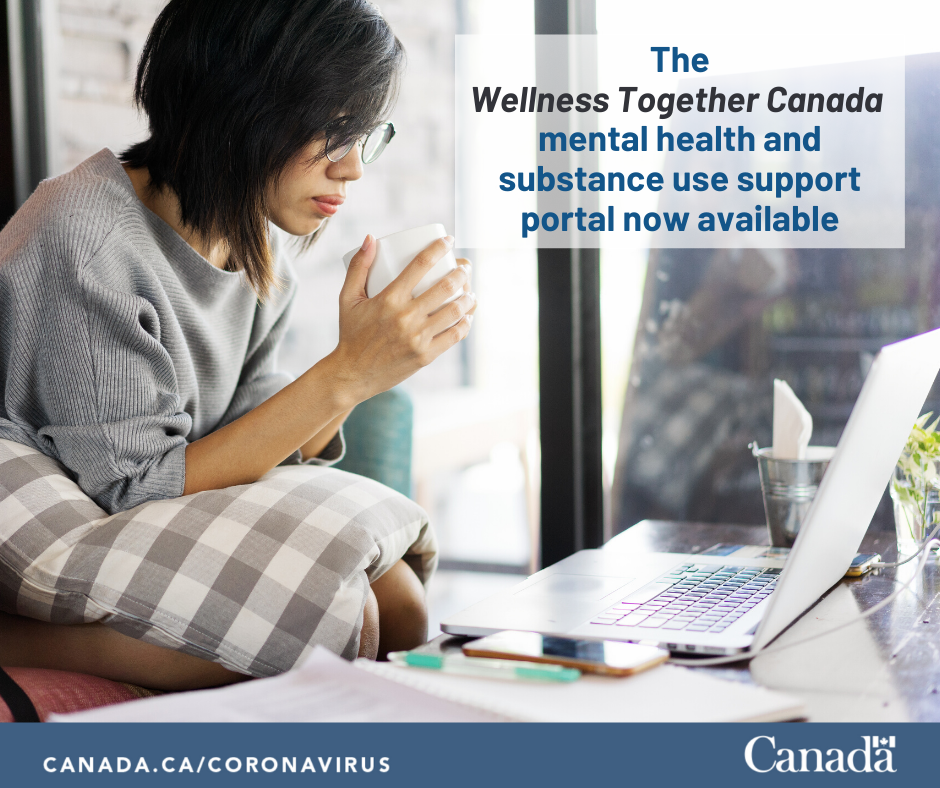 We recognize the significant strain that COVID-19 has placed on individuals and families across the country. Many people are concerned about their physical and mental well being. Canadians are being challenged in a number of ways because of isolation, financial and employment uncertainty and disruptions to daily life. Wellness Together Canada provides tools and resources to help get Canadians back on track. These include modules for addressing low mood, worry, substance use, social isolation and relationship issues.
Where to Start
Wellness Together Canada provides free online resources, tools, apps and connections to trained volunteers and qualified mental health professionals when needed. Create an account and answer a series of questions to guide you in choosing from a variety of tools and resources to get you back on track.