Managing the COVID-19 pandemic has had a profound impact on our most vulnerable clients. This is why home care is more critical than ever to the well-being of vulnerable individuals who are unable to travel to receive medical care or whose visit to a CSCE site poses an increased health risk due to their medical condition. It is for this reason that existing home care services at the Cornwall site have been enhanced. It should be noted that these services are part of the vision for the integrated, connected, client-centred healthcare, and contribute to reducing the strain on hospital services.
The restrictions with respect to sanitary measures have burdened family caregivers who could not accompany their loved ones to the hospital or who feared that they would need to go alone. Home care services have helped alleviate isolation that has been a significant barrier for some of our clients and their families. In addition, it is difficult to contemplate death without being surrounded by our loved ones. As a result, we have found that some clients and their families have chosen, whenever possible, to have end-of-life care at home rather than in a hospice or hospital, where few visitors are allowed.
Implementing Palliative Home Care Services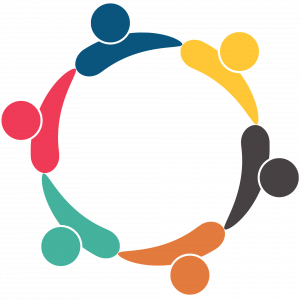 The pandemic has also highlighted the importance of initiating the palliative care approach early in our clients' disease journey to help keep them comfortable in their homes and to avoid hospitalization and isolation. The early palliative care approach prevents and relieves pain, alleviates other uncomfortable physical symptoms and provides psychological, social, cultural and spiritual support to clients and their caregivers throughout the course of the illness.
The goal of the palliative care approach is to provide the best possible quality of life and support for patients and their families. The circle of care is comprised of a palliative care physician, family physician or nurse practitioner, nurses, beneficiary attendants, a social worker, family caregivers, etc. This team works together to ensure that the patient is comfortable, maintains their dignity until the end of their life and has the most peaceful death possible.
The assistance of the Cornwall Hospice's palliative care physicians is invaluable in keeping our clients as comfortable as possible in their homes and surrounded by their loved ones. The CSCE staff follows the recommendations of palliative care physicians to ensure the well-being of our clients. The availability of the Cornwall Hospice team allows us to meet the needs of our clients on short notice through home visits and telephone follow-ups. The Cornwall Hospice team is also very helpful in referring clients to community resources that best meet their needs, whether psychological, social or spiritual.
It should also be noted that reduced accessibility to home care services for nursing and personal care provided by the Local Health Integration Network (LHIN) has been another factor in the Cornwall site becoming more involved in home care for its clients.
The Story of a Young Parent with Cancer

This is the story of a person in their mid-thirties who has been receiving palliative care for over three years and for whom we are providing home care services in partnership with the Cornwall Hospice medical specialist, a CSCE family physician, a CSCE nurse, the oncology team, LHIN personal and home care specialists, and family caregivers.
I was diagnosed with cancer three years ago and am now in my fourth cycle of chemotherapy. As a single parent of a 10-year-old child, I have to continue to provide for him during my treatments, despite the strong side effects which often keep me in bed. With the help of the entire care team, I am able to stay home and the side effects of chemotherapy are better controlled.

It is not easy for a young single parent to contemplate death. That's why the team around me not only helps me manage the pain and uncomfortable physical effects, but also addresses my psychological, social and spiritual concerns. In this way, I prepare my child and myself for the possibility of death sooner than expected. With the help of the palliative care physician and the resources of the Cornwall Hospice, I can say that. I have found some peace of mind. Now, I am more at peace and relieved that I am not leaving a burden on my family's shoulders.

My family physician at the CSCE continues to follow me and to visit me at home, as needed. My family physician works with the palliative care physician and the entire care team to enhance my comfort on all levels. The CSCE nurse acts as a liaison between all members of the care team. She visits me at home and calls me often to make sure everything is okay. I feel at ease with her.

I am afraid of becoming infected with COVID-19. Having reduced access to services during the pandemic is also a big challenge for me. For example, I have to home school my child for fear that he will catch the virus and pass it on to me.

Having the care team come to my home makes me feel safer and more comfortable during the pandemic. Each professional is using the necessary precautionary measures and protective equipment. I have good support and feel at peace because I don't have to schedule my appointments. I really appreciate not having to find a babysitter or transportation to receive care.

Because I have had very little interaction with family and friends since the pandemic began, I can say that home visits and telephone follow-ups help me feel less isolated. I feel supported on all levels. I know that I can easily get help from the Cornwall Hospice, the CSCE and the home care team if needed. I appreciate every action and intervention that allows me to continue to live at home comfortably. I am very grateful! [translation]