Diabetes Education Program
As a result of the pandemic, the year 2020-21 has brought significant changes to the Diabetes Education Program (DEP). Despite the circumstances, when the Ontario government first announced the lockdown, DEP educators went to work to continue to provide diabetes education and management services.
Such a program is essential for diabetic and pre-diabetic clients. It provides comprehensive education on the use of insulin, treatment options, diabetes self-management and prevention of complications, and assists physicians and nurse practitioners in developing a treatment plan tailored to the client's reality, needs and blood work.
An Essential Service for Diabetic and Pre-Diabetic Clients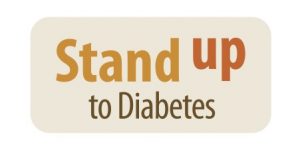 Unfortunately, diabetes does not take a break, no matter what the context. Knowing also that stress can have a significant impact on diabetes, one can only imagine the impact of interrupting services during the pandemic. There is no question that this program needed to be maintained.
The DEP team members rallied and changed their working methods to offer services by phone or video conference. This virtual approach has the advantage of ensuring everyone's protection, both clients, who can thus avail themselves of services in the safety of their own homes, and educators. Of course, educators continue to offer face-to-face appointments when necessary, while ensuring that they wear appropriate protective gear.
Over the past year, we have seen the effectiveness of this approach. Thanks to the sustained efforts of the DEP team, the safety of our clients and staff is maintained, transmission of COVID-19 can be prevented and access to services is facilitated, which is greatly appreciated by the community. This approach will likely continue well beyond the pandemic.